What's happening at the Concession Golf & Country Club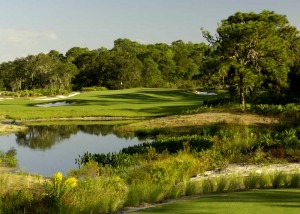 The best collegiate teams around the country have gathered this week at The Concession Golf & Country Club for the NCAA championships. Both men's and woman's teams are vying for the top prize in college golf. Anyone who catches any portion of the action either live or on ESPN can't help but be blown away by both the beauty and difficulty of the #1 course in the Sarasota/Bradenton area. Named the best new private course in the US in 2006 by Golf Digest, this Jack Niclaus Tony Jacklin design is remarkable.
But so too is the neighborhood. There are presently 10 homes on the market at the Concession Golf & Country Club…all between $1 and $3 million. They range in size from 3300 square feet up to 7,300. The majority are new 2015 homes with large lots boasting the latest in design and green features. Fabulous lots look out to the golf course with views of 150 foot pines and 200 year old Oaks. If an elegant, top end golf course community is a consideration for you, The Concession should be on your list. Drop me an e-mail or call me 941-993-3160 and I would be happy to provide you with listings and pictures of the current homes for sale.