What is happening with the Quay in Sarasota ?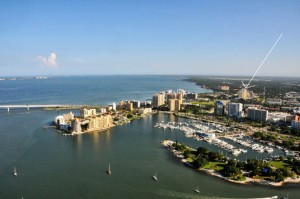 Greenpointe Holdings from  Jacksonville, FL  closed on the valuable property Friday  for $27 million. Their  plan is to keep  the original mixed use development including a hotel, commercial space, retail, and residences. And the good news is City of Sarasota's Vice Mayor, Susan Chapman says, "Right now the development approvals for the original Irish-American project are still in effect until 2017."  The $1 billion project may have a few changes but Greenspointe is not changing the mixed use concept. The developers plan to work with the city to ensure that the project connects downtown and the cultural arts district.
For more information stay tuned to this blog.
Maureen Doherty 1801 Main St Sarasota, FL 34236