Sarasota is one of the best markets in the Nation for Rental Investors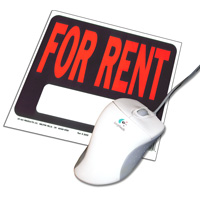 Realty Trac has identified the 25 best markets in the nation to rent to baby boomers…and both Manatee (13th) and Sarasota (14th) made the list. This means that landlord returns are higher here than virtually anywhere else in the United States. We have three different kinds of renters all competing: the annual renter, the seasonal renter, and those boomers looking for temporary housing until they find their full time residence. This has created the "perfect storm" for the investor/landlord to reap annual gross rental yields " in excess of 10%" in our area.
Adding in home price appreciation in Sarasota County of 12% year over year ( Sarasota Association of Realtors) means choosing to purchase investment property in the Sarasota area is a "win/win". Call or e-mail us for active Sarasota listings for sale with good rental potential.
Patrick Doherty 1801 Main St Sarasota, FL 34237