River Strand at Heritage Harbour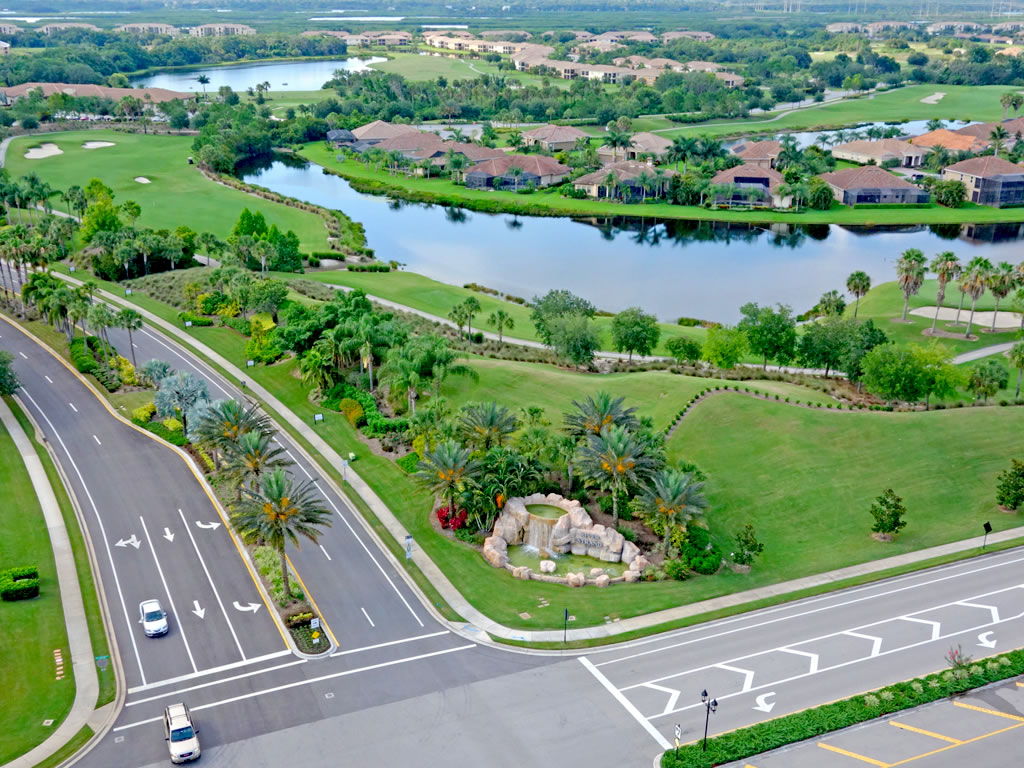 River Strand at Heritage Harbor is a newer, gated community of single family maintenance free coach homes, villas and low rise condominiums. The community is anchored by a magnificent Tuscan inspired clubhouse. Excellent value for those looking for newer, if not new, construction.
About the Course
Membership Fees: this is a bundled golf course community, meaning anyone who purchases property within River Strand automatically becomes a member…outside play is welcomed.
Email me for more information
18 Holes…Semi-Private
Course Length:
Tributary 9…3259 / 3028 / 2780 / 2535 or 2259
Estuary 9..…3640 / 3411 / 3151 / 2839 / or 2510
Sanctuary 9…3473 / 3290 / 3042 / 2784 / or 2436
Architect: Arthur Hills
Location:
7155 Grand Estuary Trail
Bradenton, FL 34212 map
Other Amenities: Amazing Clubhouse, tif-eagle greens, aqua range practice facilities, fitness, tennis
Pat's Rating: ✮✮✮ 1/2 out of 5
Pat's Take:
Why the unusual names for each 9? Because the holes are intertwined with tributaries and estuaries alongside the Manatee River.