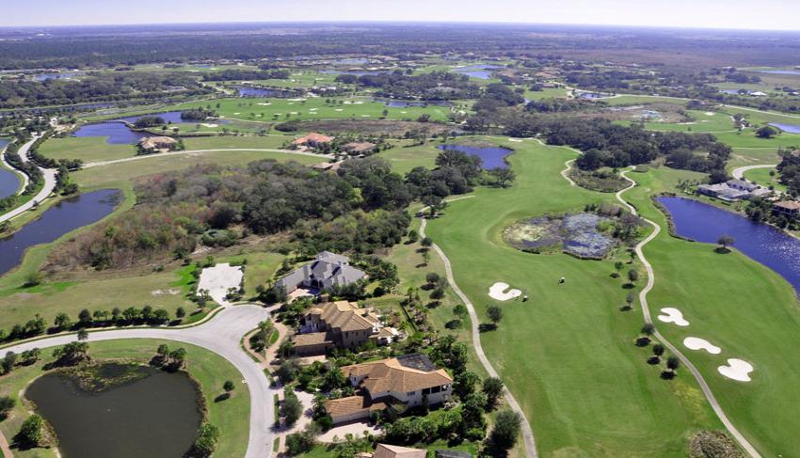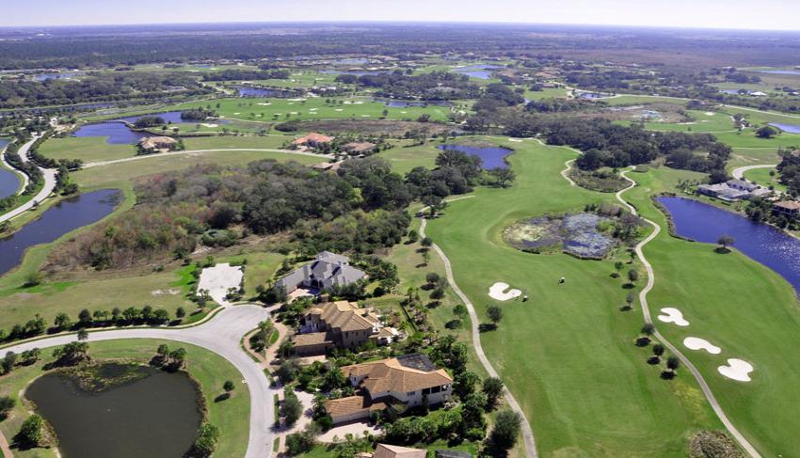 Founders Club gated neighborhood is a serene and tranquil setting where a total of 262 "cottages" and estate homes will eventually settle. Miles of paver paths thread through the property, linking homes and the amenities. When the community first opened, no homes were under the million dollar mark. Resale's are now frequently found below that figure. London Bay Homes, among others, are actively building in the community. Simply an elegant place to reside.
About the Course
Membership Fees: Member owned Equity golf memberships offered at $25,000
Email me for more information18 Holes…Private
Course Ratings:
Black 74.4 / 137 / 7094 yards
Pewter 71.4 / 133 / 6450 yards
Copper 69.7 / 129 / 6157 yards
Architect: Robert Trent Jones Jr.
Location:
3666 Founders Club Drive
Sarasota, FL map

Other Amenities: Driving Range, grill restaurant, fully lit Har-Tru tennis courts, fitness center, recreation center, children's playground, sand volleyball court, basketball court
Pat's Rating: ✮✮✮✮ out of 5
Pat's Take:
This was my home course for two years…2011 and 2012. Exceptional practice facilities and an exceptional clubhouse accompany over 700 acres of natural landscape to produce one of my top 5 courses in the county. A timeless Scottish links design. This member owned club takes no t-times. A traditional caddie program is available so you can walk the course at your leisure. The outdoor veranda overlooking the 18th green could not be more comfortable.
Latest Real Estate for Sale in Founders Club