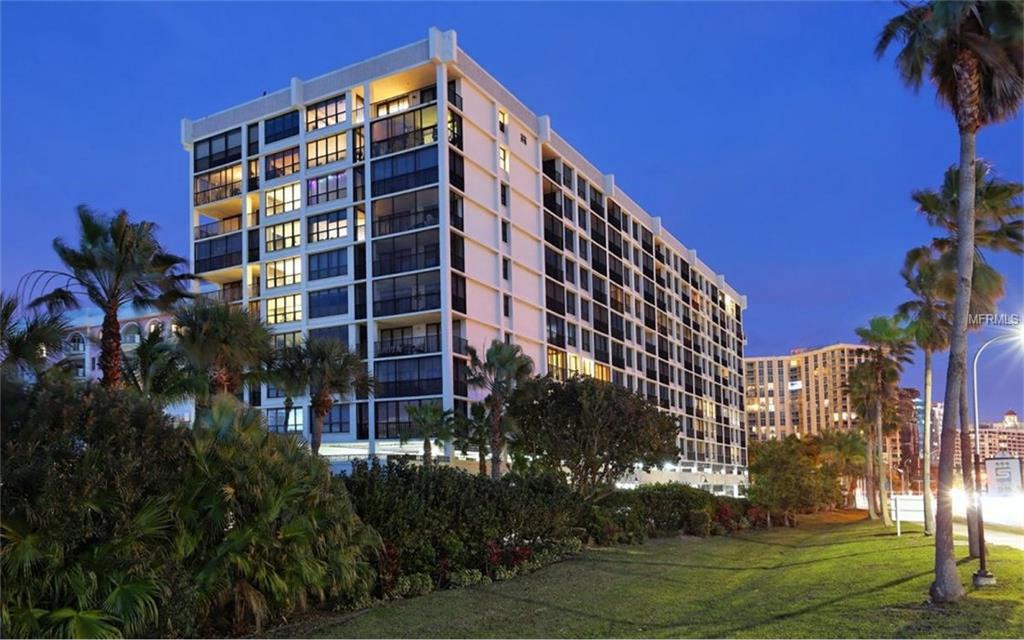 Convenient location just before the Ringling Bridge, Sunset Towers is walking distance to downtown and Marina Jacks. Built in 1980 and recently renovated, this building is situated in one of the most pristine locations in downtown Sarasota.
Real Estate in Sunset Towers
Information
Address: 11 Sunset Dr. Sarasota, FL 34236
Location: Downtown Sarasota
Year Built : 1980
Total Number of Units: 60
Size of Units: 1336 sq ft to 1380 sq ft
Price Range: $ 200,000s – $600,000s
Views: Limited Bay, City
Pets: Yes, 1
Parking: Covered
Rental Policy: 3 month minimum, 2 times a year
Latest Real Estate for Sale in Sunset Towers in Downtown Sarasota
We're sorry, but it seems that we're having some problems loading properties from our database. Please check back soon.